I was born and raised in Montevideo, Uruguay, during the 70´s. The things I love right now were clearly born then too, when living at my home in la Blanqueada -a middle class urban neighborhood-, and in my summers in Atlántida, a seaside resort not far from the city capital.
I grew up immersed in a universe inhabited by Verne, Bradbury and traditional fairy tales from far away countries, dolls handmade by the women in my family, porcelain miniatures that waved at you from wooden showcases, tireless creative aunts and grandmothers, old objects that nostalgically remembered those who had been there before, a mother who grew orchids with odd, fantastic shapes, a father whose curiosity and humor called my imagination into play, and a bountiful supply of adventures in nature.
Invited by introversion to carefully observe whatever was around me,  and dreaming vivid dreams that acted as my compass, it is clear now that my path was bringing me inexorably to where I am today.
In my clinical practice and in my textile experimentation, I weave the eclectic nature of my professional training and my  ways to make sense of the world: clinical psychology, Jungian psychotherapy, art therapy, the art of making dolls by hand, ancient and contemporary textile arts and horticultural therapy. From the peculiar and loving interweaving of all that is where I stand to work with other people, in my space Ítaca (Ithaca) and -also- to narrate and transform my own life.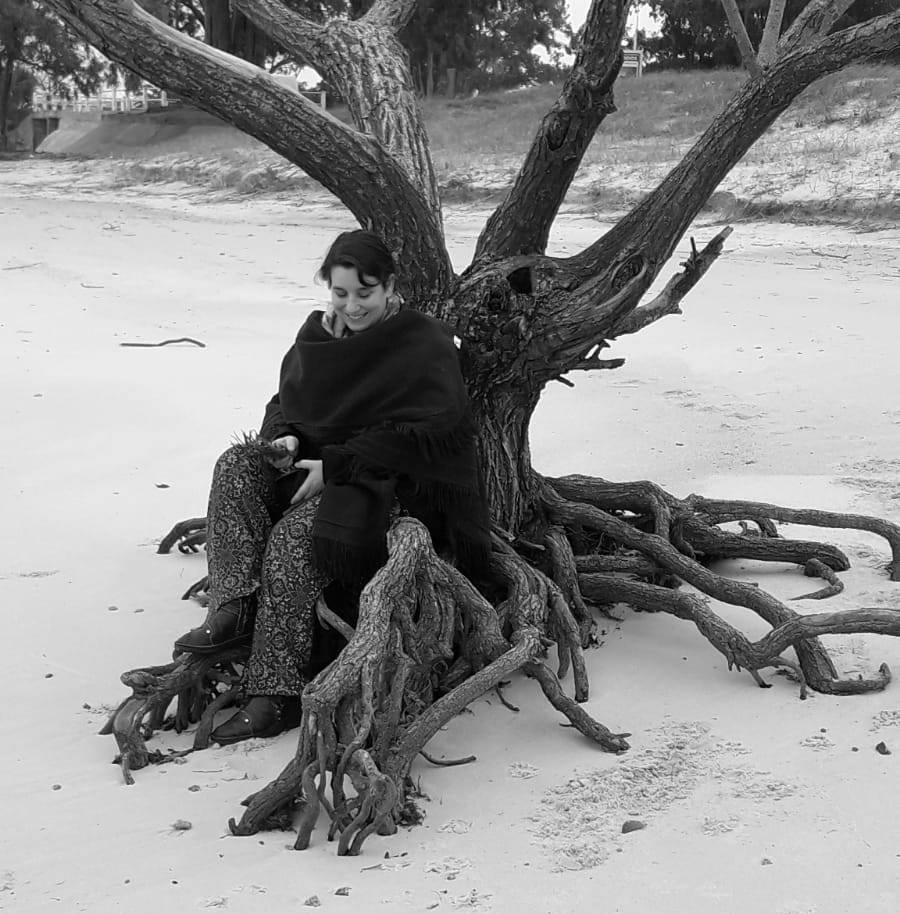 "Distant birds
they call me,
I will go."

Mariana Berta

Sugerencias
Resume